PLEASE JOIN US ON ZOOM OR ON FACEBOOK Live @Houstonberean
Every Saturday for a dynamic word from the Lord!
Service times:
Sabbath School: 10:00 am
Worship Service: 11:00 am
---
Welcome to the Berean SDA Church of Houston, TX. We are a Christian community and would love to have you join our family. To learn more about what we believe you can visit our About Us page. Please join us for Bible study, worship, and prayer.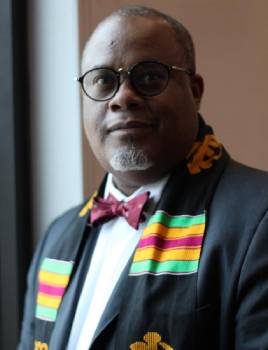 We are glad you have found our church.  We are excited that you are here.  When I describe Berean to people, I use words like 'community' and 'family'.
We are committed to "proclaiming the life changing, life sustaining gospel message that impact our communities and our world; and to save and prepare men and women; boys and girls for the soon return of Jesus Christ."
Our greatest desire is that you will feel loved and welcomed at Berean.  And once here, we pray that you stand strong through the Holy Spirit and the Word of God and take back what the enemy has stolen from you.
We want that for you.  Come as you are.  Check us out, but more importantly, seek the truth that can only be known when one knows Jesus.
                                                             Blessings,
                                                             Pastor Robert Norwood
A Worldwide Church Family
The Seventh-day Adventist Church is a mainstream Protestant church with approximately 19 million members worldwide, including more than one million members in North America. The Adventist Church operates 173 hospitals and sanitariums and more than 7,500 schools around the world. The Adventist Development and Relief Agency (ADRA) works within communities in more than 130 countries to provide community development and disaster relief.