Smarter Students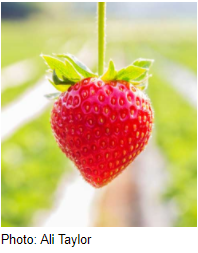 Students at Montana's Whitefish Central School are calmer, more respectful, and smarter thanks to a change in their diet. School officials replaced the sugar and synthetic additive-filled snacks in the school's vending machines with milk, yogurt, peanuts, fruit, and string cheese. In the cafeteria, fresh fruit and homemade salads, sandwiches, burritos, as well as other "from scratch" selections, supplanted processed foods.
"There has been a tremendous change in our students' behavior," reports school principal Kim Anderson. He notes that, in the past, 10-12 students were sent to him each day for behavior problems. Now that number is 4-8 per week.
Teachers report 10 to 15 percent more teaching time since their charges have calmed down and are more alert and focused. Grade scores are up, and food service is making money.
The Feingold Association at www.feingold.org