By Carol Porter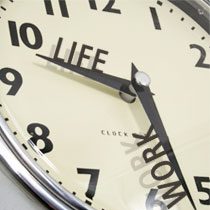 When DeWayne Williams requested that I contribute some personal thoughts for a Family Life article, I immediately knew my contribution would be "Not Enough Time." My brothers, feel free to read these words but "Not Enough Time" is definitely a women's disease.
We have microwaves versus a kettle over an open flame!  Washing machines versus washboards! Dishwashers versus lye soap in big black pots—which was used for bathing, cooking, and boiling the laundry. Let's not forget microwave meals, permanent press clothing, take-out dinners, and our 0-60 instead of "Ole Betsy."
Whew! I really don't have time to write these words! Without these "New Fangled Contraptions" our parents and grandparents managed to raise families and get to Sabbath School on time. Amazing!  I often think of the Anderson Family. I grew up with them in New York in Ephesus Seventh-day Adventist Church. Six children and never late for Sabbath School! It's just Hurt, my husband, and sometimes our grandson, Ashitaka, "breaking our necks" to get out of the door. What's wrong with this picture? 
I've been praying and thinking about "Not Enough Time" for quite some time. Months ago I decided to do something about this irritant. I decided to tackle this disease head on! Having a business where my husband and I work together daily and our 30 year old food ministry; I finally realized what I lacked and missed was not enough of "Me Time, Selfish Time!"
Time to pray, walk on my treadmill for an hour, soak in my tub surrounded in fragrant bubbles, holding a goblet of grape juice while meditating to the sounds of a string quartet. No phones ringing. No husband needing my time for anything. Muffin my four legged companion is quiet, her tummy is full. It's just me, my God and my thoughts!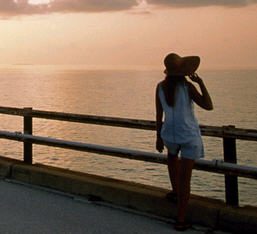 How do you get "Me Time, Selfish Time?" You have to get up early. Get up before the house stirs, before breakfast is made and the clock minutes tick away. Before carpools or business hours begin. I hear you saying, "My sister, I barely get enough of sleep to wake up early." Make yourself a priority!  Turn the T.V. off, record your favorite show and go to sleep. Simplify your life! Get rid of clutter in your home. Throw it away or give it away. Stop with the full course meals and make a one dish casserole. Encourage your children to be more independent, and enroll your husband to assist you more.
We must make ourselves a priority. The benefits are priceless! Our mornings with God will carry us throughout the day. Enable us to handle the stresses of life better. Time for ourselves will give us more "Fruit of the Spirit". Our children, grandchildren, husbands, co-workers, or our relatives will annoy us less. It's difficult building "Bridges of Hope" if our own bridges have collapsed. These simple suggestions, when applied, will become the brick and mortar to re-connect your crosswalk. God bless you, as you journey toward discovering that YOU DO HAVE TIME!